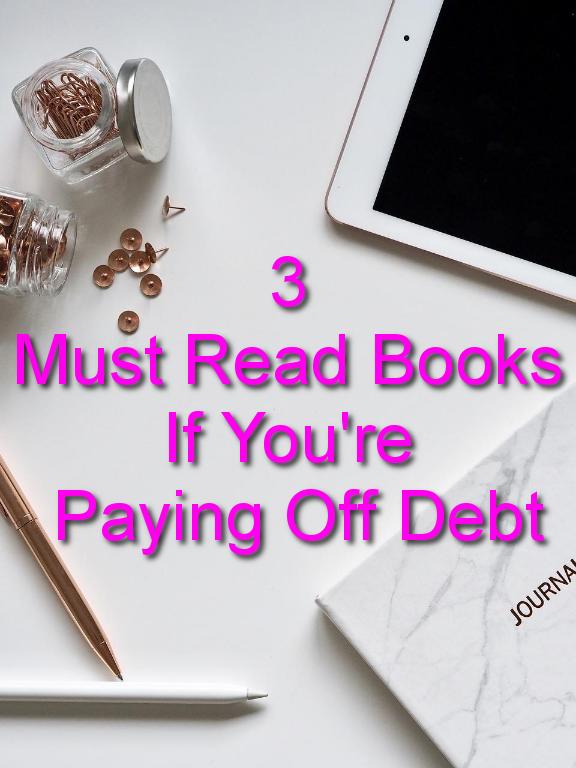 There are 3 books which helped shaped my entire view-point on debt and money management. They gave me the knowledge and confidence to boldly stand out from the crowd in regards to my money. I know I was a different person after reading these books, and I know you will be, too. They each possess information you will think about (and hopefully practice) for the rest of your life.
Mind blown. This book allows you to get all up in a rich person's business! Ever wanted to go knock on the door of that mansion across town to simply ask the owners what they do for a living? This read makes you feel as if you've been invited in for tea, then been asked to stay for dinner. Some things about the rich will downright surprise you. Take advantage of this author's intense study on millionaires and learn just how many of them got where are today. This book is the building block that should make you want to live like a real millionaire. Spoiler alert: UNASHAMEDLY GET YOUR DEBTS PAID OFF (cough cough student loans).
This book is just that, a complete makeover of your finances discussing everything from credit card debt to investments to life insurance policies. It has radically changed people's lives, and its foundation is rock solid. This book sheds light on the importance of budgeting, and getting your ducks in order so that you may begin to be intentional with every dollar. This truly is a read to keep on hand so you can reference it throughout the many stages of your life. Spoiler alert: NO MORE DEBT.
The third book is icing on your financial cake. The aforementioned Millionaire Next Door will make you want to take action in your finances, Total Money Makeover will make you take said action, and finally, Stop Acting Rich will give you all the tools needed to make sure those first 2 reads never slip your mind.
Once
you know, you know. This book makes you feel as if you are a member is the ever-shrinking common sense club. It is here, as a member of this club, you will begin to discover pride in your ever increasing net-worth. It teaches you to see that the size of one's home is a better predicator of one's mortgage then the size of their net worth.
One of my favorite passages:
"Some people who buy high-end wines and spirits do so because they believe that having a particular brand – a brand that's been built up with a lot of careful marketing – of liquor will somehow enhance their satisfaction with their lives. A 20/20 interviewer asked the king of cocktails, Dale DeGroff, why taste testers preferred Grey Goose vodka after they taste tested it blind and said they didn't like it. He responded: "I guess that says something about the marketing." In truth, an expensive brand is often of debatable quality as compared to the "bang for the buck" choice. The premium paid for a luxury brand may offer a bit more quality, but the minute increase in quality is rarely worth the extra price. What people pay for is the idea that this particular brand will contribute more to the quality of life than the other brand. And that's called MARKETING, my friends. Nothing more, nothing less."
Happy reading!