BOOKS
Many of you asked how I was able to learn about finances given my music business background. There were 2 main ways: various financial blogs, and BOOKS. There is so much information out there, and a tried-and-true way to learn is through reading. Below are a few of the favorites I read during my own personal student loan pay-off journey:
Disclosure: There are affiliate links below and I may receive commissions for purchases made through links in this post, but these are all products I highly recommend. I won't put anything on this page that I haven't verified and/or personally used.
The Millionaire Next Door: The Surprising Secrets of America's Wealthy
This book will flip your perspective and make (a somewhat) frugal life seem like the best kept secret ever. This is the first book on my recommendation page as I believe it sets the stage for your financial journey ahead. It will make you want to learn all you can about money management. I know I was a different person after reading this.
The Total Money Makeover: A Proven Plan for Financial Fitness
This book was the start of it all for me. Yes, it is radical; but it will radically change your finances. Once you shift your mindset on debt, the rest is history (at least it was for me). This was absolutely without a doubt the foundation of my pay-off journey.
Rich Dad Poor Dad: What the Rich Teach Their Kids About Money That the Poor and Middle Class Do Not!
This book is a somewhat controversial read. There are many points I found to be opposite of what I practice in terms of deft-free living. However, the principals are strong, and it will put an educational twist in the difference between an asset and a liability. This is the book for all of those wanting to learn more around cash flow.
Stop Acting Rich: And Start Living Like A Real Millionaire
This book is all about common sense and what it's like to be a truly wealthy person. It is the last book from Mr. Stanley (same author as The Millionaire Next Door). He breaks people down into 3 classes, and explains how the only way to become rich is to play extraordinary defense. This will reiterate the importance of being wise with the money you worked so hard to accumulate.
STARTING A BLOG
Blogging has been an outlet for me since 2010. Anyone can do it. You can write to an audience of 1 or 1 billion. The overall task of starting a blog can seem daunting, at least I thought so. But with the right advice, and the right people helping to steer you in the best direction based off of their roads traveled, you are less likely to get lost. I mean who doesn't love GPS?! I know the time spent in my car would quadruple without one – so this is my blog GPS to you. The places below, I know through experience, are the best roads to travel down in regards to starting up your blog:
Hosting: Bluehost

Bluehost wins the best all around award. They are budget friendly, and easy to navigate with 24/7 support help. When first starting The Finance Kitchen, I purchased one year, then locked in another 3 years because I loved it that much. By signing up through my link, you can get their hosting services for $3.95 per month plus a free domain name! Don't make the mistake I did by signing up for Bluehost after purchasing my domain name.
Framework: Genesis by StudioPress


Using this Framework for your blog is the best option for price, user-friendliness, and Google-friendliness. It wins the most popular award among bloggers. I personally use their Genesis theme, and love it!
WordPress Themes: Restored 316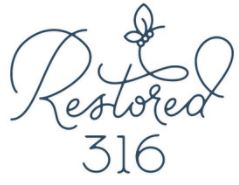 There are a lot of options out there when picking a theme to lay over your framework. I found Restored 316 to have the best selection; their themes are classy,and their very responsive team is top-notch. I currently use 'Style' for this site.
Affiliate Course: Making Sense of Affiliate Marketing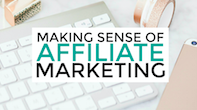 Worth. Every. Penny. Y'all, this course is LOADED with information and will get your mind straight around all things affiliate. I am stubborn as a mule when it comes to paying for something I *think* I can do on my own, but after reading the reviews, I decided to take a chance. Best decision ever. You can go through the modules at your own pace and all of the content is yours to reference back to at any time. Very organized. Highly specific. Incredibly beneficial. I cannot sing this course's praises enough; it is simply a must take. You won't regret it!
Affiliate Network: ShareASale


This is a great network which will act as the, "agent" if you will, between you and the affiliate programs you sign up to become a partner with. ShareASale will house your applications, approvals, and links. A great asset to have!
Affiliate Network: Flex Offers


Another great affiliate network to be a member of!
CASH ON THE SIDE
Ebates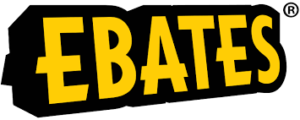 Y'all. I am not one for making $1 here or there by taking online surveys or whatever else there is out there. Just no thanks. Ebates is different. You sign-up & basically think no more. Anytime you make a qualified purchase, you get cash back. It's that easy. Start yourself off with a $10 welcome bonus for signing up here! 
EMERGENCY FUND
Capital One 360 Money Market Account

Why I love it: Very competitive interest rate (which occasionally automatically increases with no work on your part!), frequently running a $200 sign-up bonus, incredibly easy to set up and maintain, zero fees, your money is FDIC insured, and your money is easily accessible should you need to withdraw.
MONEY SAVING TIPS
Ebay
I know,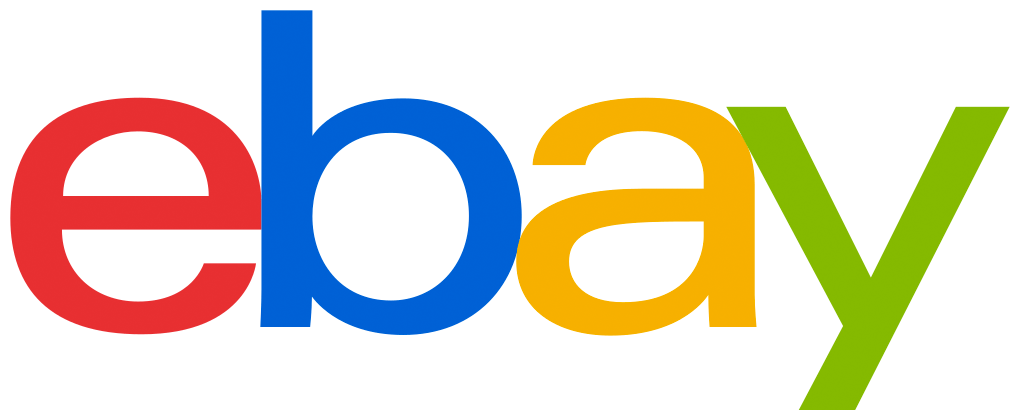 I know, who hasn't heard of Ebay… but, USE IT! I can't tell you how much money I have saved by buying something on here versus in a store. And I am talking new stuff, nothing used. Get creative.